We cover digital mileage correction services for all the BMW cars in the market today. We offer a mobile service were we come with our well equipped vans and get the work carried out on site.
As always due to our many years experience and top of the range equipment we are the first company to be able to offer mileage correction on all BMW's till the year 2019 +
Reason why you may require a correction service, you've had a power surge and the mileage has jumped to 999999 or another figure, 999…. represents a problem on the data and is very common on the E46 BMW's. We will be able to repair this error. If you have a speedo change in turn you will have the incorrect mileage displaying. Or a problem with the key unit CAS if you plug a CAS from a vehicle with higher mileage that will cause the mileage of the vehicle to jump to the highest value between the cluster or the CAS unit.
We can code second hand speedo to vehicles, including coding the VIN to a second hand instrument clusters.
We offer many different services including ECU remapping, diagnostics work & replacement car keys.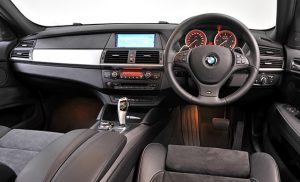 Below are some of the BMW's we cover
1 series, 3 series, 5 series, 6 series, 7 series, X3, X5, X6, Z3, Z4, M3, M5, M6, M1 & M2
Ranging from all the BMW E36 – E46 – E60 – E90 – E92 – F10 ETC Contact us for more info.
Coverage years start from 1999, 2000, 2001, 2002, 2003, 2004, 2005, 2005, 2006 all the way till 2012,2013, 2014, 2015 ETC
On these BMW's we can cover all the mileage locations, please note the mileage is stored in more than one place being a BMW.
On most BMW's the mileage is stored on the CAS, Keys, Dash and ECU, we'd also clear the DTC's (Diagnostic trouble codes).
Call us today for a truly unbeatable price.
We have the best possible knowledge and know how, with the best cutting edge tools to make sure we provide the very best possible service.
Areas we cover as a mobile service include London, Essex, Kent and Surrey.